Hear What People Are Saying...
As a builder and developer for 37 years, I have worked with a lot of realtors--some as buyer's agents, others as our selling agents. Dale is one of those individuals who has proved himself as a top notch realtor and broker.
Dale never gave up on us through our long house hunting and subsequently building/lending experience. He was always helpful and very invested in helping us. I highly recommend him, always.
Dale is a great realtor who cares more about making sure you get the right house without running into problems than making money off of you. I would highly recommend him.
Rogers Real Estate provided me with a world class purchasing experience. We never look at listing above my price range and my time was always valuable to Dale. Could not be more happy with out home and and the service provided.
Zillow - zuzurocks13
Client
Dale Rogers was our Real Estate Agent for the sale of my house, my boyfriends house and assisted us with selling my moms house. Plus we built a new house! We could not have made it through the last year with out him. Dale walked us through every single step of the process. Answered every question we had and was very knowledgeable
Zillow - user77053524
Client
Dale is a real professional. He makes selling your house so much easier than you would expect it to be. The minute we met Dale, we felt like we had known him not only as our realtor, but as a friend. We liked him so much, that after he sold our house, we had him sell our cottage. He's a very hard worker, always willing to help. We would highly recommend him, and trust him completely. He's the best!
Dale is always a pleasure to work with. He shares his expertise in the most professional way. It felt so great to work with someone we could trust throughout this entire process.
Zillow - Fleetecrete
Client
Dale is an outstanding real estate broker. We can't imagine working with anyone else. He gave us sound advice that made the difference in the sale of our home.
Working with Dale was a great experience. His knowledge of the building process was very helpful in evaluating our home. Also, he had several contacts that we used to help us improve the property. Definitely recommend him.
Zillow - zuser20161128234703977
Client
As a younger first-time homebuyer, Dale, and Rogers Real-Estate made the process in which I purchased my new home a breeze! Dale went out of his way to ensure I was well taken care of. From the knowledge he has shared regarding infrastructure, to his vast knowledge of real-estate. Working with Dale was truly one of the best home buying decisions I could have made!
Zillow - maryalene
Client
Dale was knowledgeable, helpful and negotiated a great deal on a less than ideal house.Dale wowed me and went above and beyond. I highly recommend him. 
Zillow - nicolelintemuth
Client
Dale helped us purchase our new home in Lowell, and we couldn't have been happier! In this crazy market you absolutely have to have someone who's got your back, Dale was open and honest with us every step of the way. He was easy to get in contact with any time we needed him, and he kept us sane! And made the process fun. I can't recommend Dale enough if you're looking to purchase or sell a home.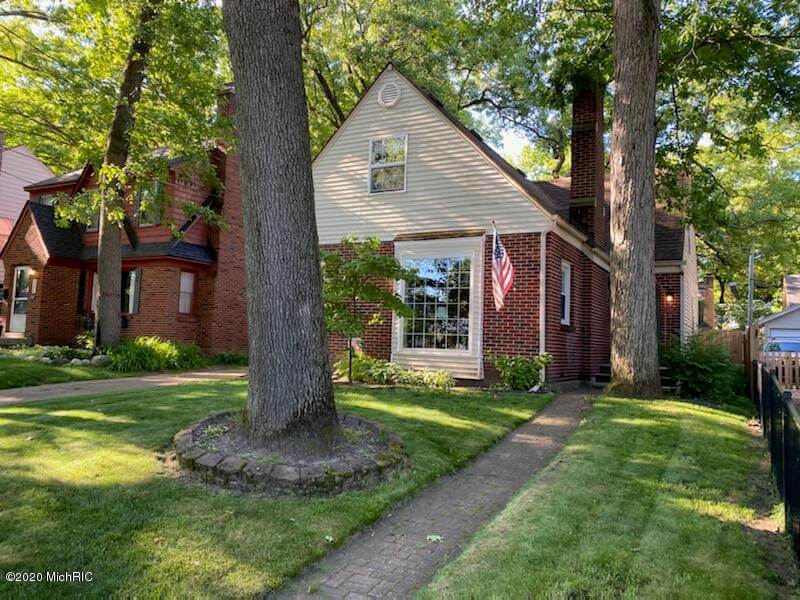 First Time Buying A Home?
Register for our FREE First Time Home Buyer Workshop
What Dale can do for you!
For home buyers, we use a simple "Four To The Door" philosophy that makes your home-buying experience an easy and joyful one, from getting pre-approved for a mortgage to closing on your new home.
Many people do not realize the benefit of using a Realtor when building a home. Realtors can act as your advocate with a builder to make sure you are getting what you are paying for. We are very familiar with the new-build process and will walk you through each step. In order to ensure that you are properly represented, make sure your Realtor is the first point of contact for any home that interests you, and that they come with you on your first visit to the site.
You may be attracted to the big bargains that foreclosures can offer, but buying these properties can sometimes involve tricky, lengthy transactions. For a safe and problem-free deal, you will need an expert by your side. We can provide a professional that knows how to navigate foreclosures and would be happy to help you make your dream a reality.
For sellers, we have developed an extensive 99-point marketing plan because selling a house in today's challenging real estate market requires more than just a sign in the yard and an ad on Facebook. This broad-based marketing approach is designed to expose your home to the maximum number of qualified buyers and brokers.
As an investor, you want a Realtor on your side that can help you find a great deal, give an honest, thorough impression of a property, and be able to promptly submit offers to the seller. As a full-time, full-service brokerage, we can provide that skilled professional to guide you through the process. Whether you are buying rental properties or flipping houses, we can make your experience a pleasant one.
Realtors know how to price and market a home successfully, how to counsel a buyer and seller through each step of the transaction as well as help buyers find suitable financing. Relocations, particularly for those people moving to a market they know nothing about, can be especially harrowing. A well-trained, sensitive real estate professional is vital to the success of a positive relocation experience. We will work with you, instruct you, and help you make the financial as well as the emotional transfer.